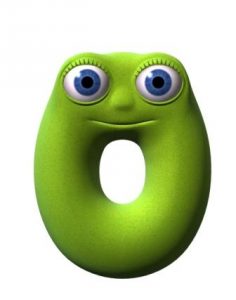 There are 10 superhero Numberjacks, each with particular characteristics and different strengths. Click here to find out more.
There are 5 Meanies who create all kinds of mathematical problems that the Numberjacks have to put right. Click here to find out more.
We hope that every Numberjacks experience will combine entertainment and education. We want young children enjoy early maths, problem solving and thinking skills, get off to a good start at school, and have a cheerful and positive attitude towards maths that will last them all their lives. The learning in Numberjacks covers a wide range of topics, including numbers, counting, shape, measurement, movement, position, pattern and problem solving. Click here to find out more.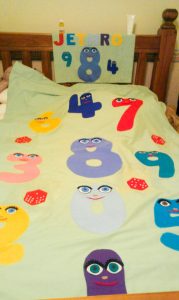 Night, night. Sleep tight! 
We've been sent this wonderful photograph by a Numberjacks fan in Australia – a busy grandmother has made sure that he dreams of Numberjacks!
We had a lovely email from a fan of Numberjacks in New Zealand. This is what they said:
"My son is 2 1/2 years old and a great fan of the Numberjacks.  When he was 2 he could count to 10.  Now at 2 1/2 years old, he can read the numbers to 9 (for 10 he says 1 and 0!).  We mix up the numbers and he recognises every number.  A lot of people were surprised and impressed but I've recently realised that its because of the Numberjacks.  The Numberjacks are easily identified because they are clearly visible by number/name. I'd like to thank you for advancing my son at such an early age and keep up the great work."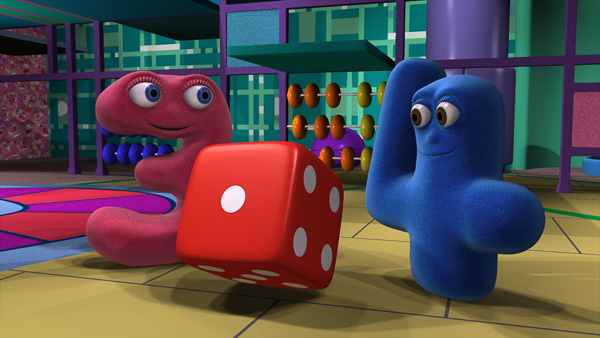 Every Numberjacks experience aims to combine entertainment and education. We want to help young children enjoy early maths, problem solving and thinking skills, to help them get off to a good start at school with a cheerful and positive attitude towards maths that will last them all their lives. The learning in Numberjacks covers a wide range of topics, including numbers, counting, shape, measurement, movement, position, pattern and problem solving.
We base our learning on the guide lines of the Early Years Foundation Stage and National Numeracy Framework in the UK.  Early years maths is very similar in most countries, and we check the content of the programmes against the maths curriculums of other countries too.
'Joined-up thinking' is a key Numberjacks aim, and we hope to carry that across into all Numberjacks products and experiences, all of which will be, we hope, a suitable mix of entertainment and education.  Almost all Numberjacks products will, where possible, contain ideas for activities and things to do that extend both the play and the learning that the product can offer.
We also hope that Numberjacks will be an entertaining way for parents and carers to talk about maths with their children.  Many adults are much more comfortable helping children to read than to 'do maths', and Numberjacks is an opportunity to share in and engage with the child's enthusiasm for learning.  It is actually very easy to find things to do that will help a child with mathematical and thinking skills.  Please do talk about the programmes, follow up the challenges that each programme ends with, and generally enrich your child's enjoyment and understanding of Numberjacks by being there to share the fun.
Helping your child with any of the any or all of the following will help to develop good thinking and maths skills:
Be curious and interested in the world
Look around, notice things, listen, feel
Compare numbers, amounts and things – are they the same, different, equal?
What is the same or different about this one and that one?
Are things bigger, smaller, heavier, lighter, fuller, empty?
Do things match, are they linked, can you sort them into groups?
What happens if…
Try things out to see what happens – repeat, change, reverse what you did?  Now what happens?
Solve problems by wondering, asking questions, thinking, imagining, predicting
Enjoy numbers – which can describe how many there are of something, how big something is (shoes) or label something (house number, bus number)
Know the number names, what they number they represent, and what order they come in
Count out loud, forwards and backwards
Count things, before and after moving them around, count sounds, count with and without touching things
Find the number one more or one less than other number
Join groups of things to see how many they make altogether
Take some things away and count how many are left
Share things out one by one
Estimate if you have enough things to go round, or to fill a box.  Count to check afterwards
Count how many of one thing "make" another thing
Look at shapes, and their sides, corners and edges – how many, are they stragith or curved?  What this are the same shape?
Find shapes such a square, circle, rectangle, oblong, triangle, star, diamond
Find solid shapes such a cube, box, sphere, pyramid, cone, cylinder
Put things in order, by number, size, what happened first
Look at how things move – right, left, up, down, forward, backwards, turn, start, stop, fast, slow
Look at where things are positioned – in, out, inside, outside, next to, above, below, between, on, under, over, through, close to, near, far away, distant
Find patterns in designs, bricks, natural and manufactured things – can you copy, extend, match, reverse the patterns, or create your own?
Talk about what is going on, explain, make simple marks in paper to "record" what is happening
Above all – enjoy it!
Link
There are some very interesting teaching ideas at www.teachingideas.co.uk .  It's a site aimed at teachers but many of the ideas can be used at home.

Numberjacks is now on air in more than forty countries around the world, transmitting in Hindi, Spanish, Portuguese, Polish, Finnish, Swedish, Danish, Norwegian, and Italian. 
In South America the Numberjacks are Os
Supernumeros.
The Numberjacks can also be seen in  Malta, South Korea, New Zealand and parts of Africa. Look out for Numberjacks if you are going on holiday!
Numberjacks isn't just available as a television series or YouTube or on DVD, there are also 42 specially made radio episodes. Each one of these episodes features the Numberjacks encountering a problem related to a traditional story or nursery rhyme, and were made for CBeebies Radio and broadcast on BBC Radio 7. The Numberjacks magazine also includes these audio stories, bringing them to life on the page.
All of the episodes are already available on YouTube www.youtube.com .
The Numberjacks Audio Stories are also available to be streamed on Spotify, Apple Music & More! Thanks for watching! Subscribe Kids!
Spotify: NumberjacksSpotify
Google Play: NumberjacksGooglePlay
Amazon: NumberjacksAmazon
iTunes Music: NumberjacksiTunes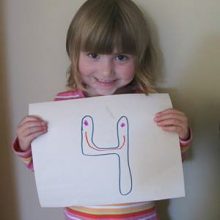 This is a Numberjacks fan from Canada whose favourite Numberjack is Number 4. What a wonderful picture! 
We like to see pictures of you enjoying Numberjacks.  Please send them to us at feedback@numberjacks.co.uk. We especially like to see how children are playing with Numberjacks and to hear about what they are learning and how they are having fun.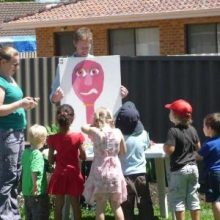 We've had some lovely pictures of a Numberjacks birthday party from a Numberjacks fan in Australia. What fun! They even had a Shape Japer pinata.